NEWS FROM THE PRINCIPALS' OFFICE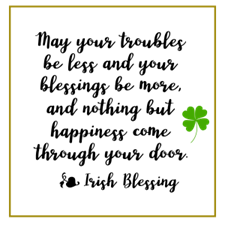 Happy New Year!
I hope everyone enjoyed their Christmas break and time spent with family. It was nice that the blizzards chose to happen when we were not in school so that we didn't have to make any time up.
I have to start off by congratulating Ms. Von Hagen and our music students on a FABULOUS Christmas concert. It is one of my favorite activities during the school year. I love the pride of our "littles" as they stand in front of a crowd all dressed up and perform for their family. The little waves when they spot their parents, the extra antics that always ensue--magical. Our numbers are small but our music department sure was mighty that evening!! A big THANK YOU to Santa for making it to the school as well!
The first semester ends on January 18th. The students in high school are busy wrapping up their semester classes and preparing for finals. Please be sure to help your children study and prepare for these tests. We have a lot of learning yet to do in the next 5 months! It is always fun for me to see our students grow and deepen their knowledge in all of the subject areas.
January is also a very busy month in the athletics world. Please be sure to take a look at the games and support our student athletes. The girls have their only home game in Edmore on January 28th—looking forward to a big crowd.
A couple important days this month include January 9th for an early out and January 21st for inservice for the staff. Our Lego Robotics team will also be competing in Grand Forks on January 19th.
It is that time of the year for the annual blood drive. Be prepared to hear from our Senior class over the next couple of weeks asking you to set a time to donate. The blood drive will be January 30th from 1-6 p.m. If you would like to call the office and set up an appointment, please feel free to call Sunny and we will get you added.
We will be following the legislative session closely as it begins to see what changes they have in store for K-12 education.
Yours in Education-
Diane Martinson, Principal