NEWS FROM THE PRINCIPAL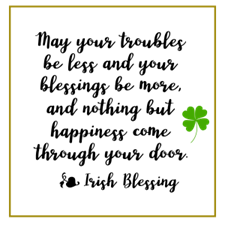 Season's Greetings-
It has been a very pleasant winter so far—and we are all very thankful for that! The minimal snow is great for the bus route, and mild temperatures have been wonderful for outdoor recess. Hoping we can hold onto this pattern until Christmas break! J
We had a wonderful turnout for student-led conferences. The kids did a great job presenting their portfolios and the teachers were very impressed with their public speaking efforts. THANK YOU for taking the time to attend!
This month only allots us only 16 days of learning. We really strive to get as much learning as we can, as the semester ends the week after returning in the New Year. It is very important that we continue to make sure that students get enough sleep and we see routine attendance. We are also stepping up our sanitation measures in the hopes that we keep the colds and flu bugs to a minimum.
Boys' basketball practice begins today. The girls' basketball team is already underway as well. We will be hosting both teams in February.
Our HS academic challenge team will be going to Central Valley on December 14.
IMPORTANT DATES: The Christmas program is set for Monday, December 12. The students have been practicing their parts and their songs. I am very excited for the show. It begins at 7:00 p.m. Please spread the word, as we would love the kids to have a big audience. We have an early out on December 7. Our last day of school before the Christmas break is December 22.
The state requires a school improvement process for every school. This is our year to have the Cognia team assess the school. They will be assessing our school in the early Spring, but prior to this we are required to collect data and provide a "story" about our school. We need to analyze test data, student engagement, efficacy in curriculum and learning, etc. We also need to analyze survey data collected from the students, the teachers/staff, and the parents. In this newsletter, we are sharing the survey results. Please feel free to reach out if you have any questions or concerns regarding any of the results.
Yours in Education,
Diane Martinson, Principal