NEWS FROM THE PRINCIPAL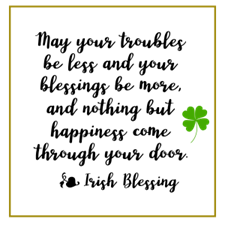 Hello Families!
I hope each and every student had a fantastic summer break! I hope everyone is starting to gear up to return to school and begin a new year of learning and growing! I am so excited to have kids back in the building!
BACK TO SCHOOL OPEN HOUSE
Speaking of NEW….I am very excited to announce that we have filled all of our teaching positions and the lineup of new staff looks to be great! We will have our back-to-school open house on August 20th from 3:45-7:30 pm where parents and students can meet the staff and see the classrooms.
PreK Parents: What an Exciting time for your family!! We are looking forward to spending quality time with our new batch of "littles" as they will surely brighten everyone's day! Please bring your child's immunization forms with you on the first day or send them with your child. A dental check is recommended if you have not already done so. A copy of your child's birth certificate must be brought to verify records the first day of school. This information is very important as student records are used to verify name and date of birth for the rest of their life; hence we need to be sure they are recorded accurately. Please also bring their social security number. School days will be 8:30-11:30a M-F. Transportation will be provided.
Grades K-5: Your teachers are very excited for your arrival. The only supplies that the elementary students need to bring are backpacks, water bottles, and phy ed tennis shoes. The rest of the school supplies will be purchased from our Box Tops for Education rebate.
Grades 6-12: I will begin entering your schedule into PowerSchool the first 2 weeks of August. Give me a call or stop by any time in August if you have questions or changes you would like to make. Please purchase the supplies you feel are necessary for routine classroom work (pens, pencils, erasers, folders/binders, tablets).
Other important items to make note of for the upcoming school year:
ABSENCES

: Please remember to send a note, or call in advance, if the student is going to be absent so they can receive their makeup slips and complete their work in advance. Please also call the school if your child is sick or is unable to attend school. Please refer to the student handbook for the rules and procedures for absences/makeup slips as students will be held accountable when it comes to completing missed assignments.

Agendas will be given to each student on the first day of school and they will be responsible to take them to every class.

Cell phones, fidget toys, and headphones may be brought into the school, but only used before and after school, at recess, and during lunch hour. We want our students engaged in the classroom with their instructor, their peers, and their learning.

Handbooks, schedules, and numerous forms will be distributed to the students on the first day of school. Please complete the forms and return them by August 30th.

PLEASE take time to read through the handbooks with your child and be aware of our policies and rules. I believe everyone will benefit from refreshing their memory on the rules and procedures. THERE HAVE BEEN A FEW CHANGES TO THE HANDBOOK—SO PLEASE BE SURE TO READ THEM.

Please be sure you can access PowerSchool. Please check that contact information is accurate, that we have correct email addresses, notification numbers are accurate in Alert Solutions and that you have set yourself up to receive Instant Alerts. Also, be sure that you are able to access your child's gradebook. Teachers will post 2 grades per week. Eligibility is based on their grades. You will be able to see missing and late assignments marked within the gradebook.

Lunch prices will not be changing for the 2019-20 school year. Please make a deposit into your child's lunch account by the first day of school. Notes will be sent home when students hit the negative mark.
School Website: Please be sure to check the daily memo out for updates, changes, etc. The website also contains our school calendar, the classroom schedules, and sporting events. Also, every instructor has their own page where they post their weekly lesson plans, pics, and information. Be sure to visit it frequently. If you are not sure how to navigate the website, feel free to stop by and Sunny will give you a hands-on tour.
Family/Teacher Conferences: We will be continuing our student-led conferences. One of the best ways to see what/how your child is doing and learning in each class is to come to the school and meet with their teachers. We can't stress enough how important it is to be invested in your child's education. On November 6th from 1:30-9:30 p.m. every student will be able to showcase their learning. We will have scheduled conference times, and will do our best to keep it a smoothly running process. Please mark this date on your calendar as students will begin building portfolios to demonstrate their achievements. The majority of parents and students really liked the experience last year.
Sports: Turning to sports, as you know we participate in a coop with Langdon and Munich in all sporting events. Please see the enclosed Athletics guide that provides a lot of information for the upcoming sporting seasons. Please be sure you have your athletic physicals completed. We are excited to see our young athletes participate…I see another very successful year on our horizon !!
Again, it is an honor and privilege to spend each and every day with your children. We have a GREAT bunch of students and staff that will spend 175 days growing and learning from one another. I look forward to pushing each student to reach their highest potential. We set our expectations high because we know the importance of a quality education. My door is always open. You can also reach me via phone at 644-2281 or email at diane.martinson@k12.nd.us .
Educationally yours,
Diane Martinson, Principal