NEWS FROM THE PRINCIPALS' OFFICE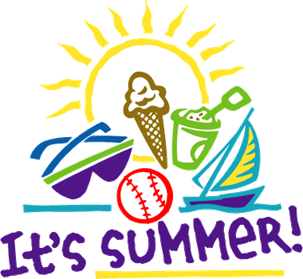 Indeed Summer Break has begun!
Congratulations to our 6 senior graduates! The ceremony and open houses were a great celebration of the fantastic young men and women they have become. Wishing each of you nothing but success in life!
Summer school starts next week, June 4th-7th, July 9th-12th, and July 30th-August 2nd. We needed to adjust that last week due to a teacher workshop. There is still time to enroll your child into this great learning experience.
Back-to-school packets will go out by August 2nd.
Mr. Schill and I will be in the building Monday-Thursday the majority of the summer, so if kids want to check out library books and do some reading, please feel free to stop by.
ENJOY your Summer-
Mrs. Martinson, Principal